Aqua Engineers names David Paul as successor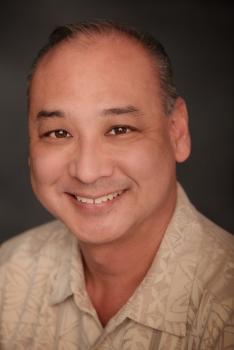 Aqua Engineers is announcing an upcoming change to the Senior Management team. After engaging in a CEO succession planning process David Paul has been selected to succeed Ken Davis, President and CEO. Mr. Davis will continue with Aqua as a board director. 
David Paul, a Professional Engineer serving as Senior Vice President/Director of Engineering & Construction Services, will assume the role of President/CEO in August 2019.  David has been an employee-owner at Aqua for more than 12 years and in the water and wastewater industry overall for more than 22 years.  After graduating from Texas A&M University, David's industry career began with the City and County of Honolulu in the Department of Wastewater Management.   He then joined Brown and Caldwell where he gained invaluable industry experience through a variety of water, wastewater and water reclamation projects.  
During David's twelve years with Aqua, he has been instrumental in the company's many accomplishments. Aqua Engineers is routinely on the list of Hawaii Business Magazine's Top 250 Businesses in Hawaii and Most Charitable Companies and a Top Defense Contractor by Pacific Business News. Aqua was selected in 2017 as one of the Best Places to Work in Hawaii and made PBN's Fastest 50 list as one of the fastest growing companies in Hawaii. As a 100% employee-owned company Aqua was honored to be selected as the 2018 ESOP Company of the Year by the Hawaii Chapter of the ESOP Association.
"I know that we have made the right decision in promoting David to lead Hawaii's premier water and wastewater operations management and utility company forward supporting Aqua's Vision: A Hawaii that is sustainable with an abundance of clean water."   - Ken Davis, President/CEO.
Aqua Engineers, an environmental award winning company, has been in business since 1981 serving over 30 wastewater systems, 15 water systems and 70 pump stations throughout Hawaii which includes the 50-year privatization contract for U.S. Army Schofield Barracks and its outlying Army facilities on Oahu as well as the acquisition of Puhi Sewer and Water Company in Lihue, Kauai.